小小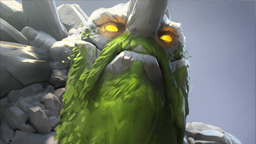 等级
0
1
15
25
30

生命值

200
720
1560
2400
2740
+0.25
+2.85
+7.05
+11.25
+12.95

魔法值

75
279
543
879
999
+0
+0.85
+1.97
+3.37
+3.87
护甲
-1

0.5

2.6

6.1

7.18

伤害格挡
16
(

50%

)
魔法抗性
25%
状态抗性
0%
攻击力
37‒43
63‒69
105‒111
147‒153
164‒170

攻击频率

0.59/秒
0.64/秒
0.72/秒
0.84/秒
0.88/秒
攻击距离
150
(600)
攻击速度
Link▶️
100
(1.7秒 BAT)
攻击动作

0.49

+

1

弹道速度

瞬间

移动速度
Link▶️
285
转身速率
0.5
碰撞体积
24
视野
(地)

1800

腿

2
碎片类型

默认

技能升级
没有神杖升级
没有魔晶升级
技能
[
]
附录:

Modified values: Stun duration.
Deals 25/45/65/75 ( 75/95/115/125) damage in 0.25 second intervals, starting 0.5 seconds after cast, resulting in 4 instances.
If a unit is affected by 投掷, it takes double damage from Avalanche, which is 50/90/130/150 ( 150/190/230/250) per instance.
No matter how close or far Avalanche gets targeted, the targeted area is always hit 0.5 seconds after cast.
The stun and damage are applied together. However, the stun does not hit units which are already stunned by Avalanche.

This means, if a unit is hit by the first instance, it does not get stunned by the remaining 3 unless the stun gets dispelled before.
No matter which instance hits a unit, the stun always lasts 1/1.5/2/2.5 seconds.


90/100/110/120
Can toss and directly target spell immune allies.
Can toss, but not directly target spell immune enemies. Attempts to damage tossed spell immune enemies. Does not attempt to damage spell immune enemies within the area.
特效
附录:

Modified values: Mana cost and damage.
The tossed unit travels at a speed based on the distance between it and the target, capped at 2308.

The speed does not instantly adapt if the distance changes, but rather accelerates or decelerates at a slow rate.
If the tossed unit dies in mid-air, it still deals the area damage upon landing.
Buildings cannot be targeted, but take 33% damage (33/66/99/132) from a tossed unit landing near them.
The 20% extra damage, and the further increased values from 长大 are only applied to the tossed enemy unit.

Other enemy units (including buildings) within the radius only take the basic damage.
Can toss any unit, except ancient creeps and wards.

Invisible

enemy units cannot be tossed, but still take damage from a unit being tossed onto or near them.
Units in the Fog of War can be tossed if they are within a 275 radius of Tiny, but cannot be selected as a target.
While in the air, other units may pass below the tossed unit.
The tossed unit takes 20% more damage (before reductions) from Toss. 长大 increases this to 40%/60/80% ( 60%/80%/100%).
Can directly target and toss towards runes, but cannot toss runes.
The buff or debuff of Toss is hidden, means it is not visible in the HUD.
附录:

Replaces Craggy Exterior.
Causes Tiny to perform instant attacks on enemies he runs over. This means any attack modifier he has applies normally.
Can only hit an enemy once per cast.
Attack Damage Bonus:
50/100/150
Attack Speed Loss:
20/35/50
Move Speed Bonus:
40/50/60
Allows Tiny to equip a tree, increasing his attack range, damage versus buildings, and granting a cleave attack. Improves Tossed unit damage.

Illusions benefit from everything, except for the cleave and bonus damage against buildings.
亲眼看着丘陵变成山峦是震撼的 - 特别是这座山将他的敌人毁灭的时候。
附录:

Modified values: Tossed unit bonus damage.
Each level changes Tiny's appearance, making him bigger and making his voice deeper.
阿哈利姆神杖 makes Tiny equip a tree, regardless of his level. However, to get the bonuses, Grow has to be learned.

Increases attack range to

235

, grants 50% cleave in a 400 radius, and causes attacks to deal 75% bonus damage to buildings.
Cleave damage is reduced by armor type but not by armor value.
Cleave damage cannot be amplified with spell damage amplification and cannot spell lifesteal.
Cleave damage is reduced by Damage Block.
The complete area is shaped like an isosceles trapezoid in front of Tiny.
Fully stacks with other sources of cleave. Each source of cleave works completely independent.
Does not cleave upon attacking wards, buildings or allied units. Wards and buildings are unaffected by the cleave damage.
天赋
[
]
英雄天赋

+200 山崩 Damage
25
20% Cooldown Reduction
+14 Mana Regen
20
+25 Attack Speed
+15 Movement Speed
15
+45 Damage
+10 智力
10
+6 力量