Treasure Key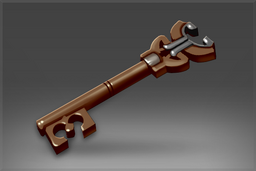 ---
Used to open locked treasures. Double click or right-click the key in your backpack and select the treasure you want to open.
Created By

Released
Origin
Retired
Treasure Key is a tool item that can be redeemed for an unlocked Treasure. Previously, Treasures were locked and required Treasure Keys to open. Most Treasure Keys were removed on July 1, 2015.
Redeemable Treasures
[
]
This item can be redeemed for following Treasures. Certain event Treasures cannot be redeemed.
Removed Keys
[
]
Gallery
[
]
Patch history
[
]