Prince's Knife was a tier 4 neutral item dropped by neutral creeps.

Additional Information
Ability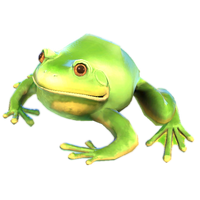 Notes:

Can only trigger when an attack lands on an enemy. This means it cannot trigger on missed attacks.
Applies a hex on the target, setting its base movement speed to 140, silencing, muting and disarming it.
Since hex changes base movement speed and does not actually apply a slow, all speed effects are calculated using the 140 base speed.
Prince's Knife's hex transforms the target into a frog.
Recent Changes
Items
Basics

Consumables
Attributes
Equipment
Miscellaneous
Secret Shop

Upgrades

Accessories
Support
Magical
Armor
Weapons
Artifacts

Neutral

Tier 1
Tier 2
Tier 3
Tier 4
Tier 5
Unreleased
Retired

Tier 1
Tier 2
Tier 3
Tier 4
Tier 5

Others