Planetfall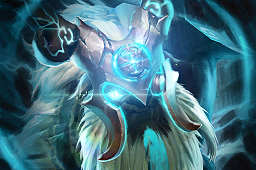 ---
He who was one with the spirit of this earth has now merged with a fragment from another world. Flooded with distant memories of a shattered land, Earthshaker has already encountered one interstellar traveler—defeated at great cost—that had sought to eradicate the reborn power of the world awakening inside him, and he senses more dark forces will soon arrive intent on completing the task. For the first time in his life, he feels a longing to look towards the heavens, to somehow understand the apocalyptic end that found his sister earth...and do whatever it takes to avenge her passing.
Created By

Released
Origin
This item will be rewarded to players who own the The International 2019 Battle Pass and leveled it to 365. This is a Prestige Item, and will not be available to players after The International 2019 ends.
Styles
[
]
Customizations
[
]
Minor Fissure animation not shown. Earthshaker jumps slightly higher, but this animation is rarely visible due to Fissure's short cast time.
1 Similar to the default animation, except Earthshaker swings the totem from his left shoulder instead of his right. Same customization as Judgement of the Fallen.
2 Effects work with Bracers of the Cavern Luminar.
3 The star constelations that appear above enemy heroes are made up, and not based on any real star constellations.
4 Effects only works when enemy is killed with Echo Slam.
5 Outer ring and symbols effect only appears when three or more enemies are hit. A smaller ring without symbol appears if two enemies are hit.
Hero Icons
[
]
Customization
Preview
Celestial Summons
Burning Descent
Minimap icon
Top icon
Portrait
Ability Icons
[
]
Item Icons
[
]
Sounds
[
]
Voice Responses
[
]
| Customization | Preview |
| --- | --- |
| 500+ new voice lines | Full list |
Trackers
[
]
The following trackers work like Inscribed Gems, but are hidden and cannot be removed.
Earthshaker Arcana Gem: Tracks kills/assists with Echo Slam.
Earthshaker Arcana Combo Record: Tracks abilities chained.
Earthshaker Arcana Combo Damage Record: Tracks damage dealt by chained abilities.
Gallery
[
]
Trivia
[
]
Patch History
[
]