Moonfall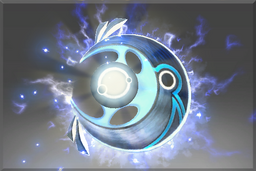 ---
When Nightsilver Wood was yet but a thicket, a shard of stellar origin fell. Around this holy landing was built the Shrine of Selemene, and the shard itself fashioned into the most sacred of arms possessed of the order of the Dark Moon.
Created By

Released
Origin
Customizations
[
]
Ability Icon
[
]
Gallery
[
]
Trivia
[
]
This item's model is identical to Golden Moonfall, but comes with differently colored particle effects.
This item shares aesthetics with Twilight Schism and Golden Twilight Schism.
The design of the Moonfall bears heavy similarities to the League of Legends champion Diana's abilities, namely her Q and ultimate spells. In addition, both Luna and Diana are warrior worshipers of the moon.
Patch History
[
]