Lycan Lane Wolf
Lycan Lane Wolf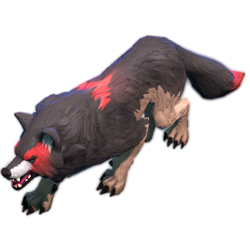 Summon
Abilities
[
edit
]
Gives 20% chance to cripple the target, causing 8 damage per second and lose 60 attack speed for 4 seconds.
Notes:

Available for level 4 wolves.
Deals damage in 1-second intervals, starting 1 second after proccing, resulting in 4 instances.
Multiple procs on the same target do not stack, but refresh the duration instead.
The proccing attack first applies the debuff, then its own damage.