Io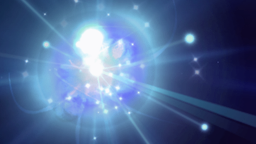 Io, the Wisp, is a ranged strength hero who works best as part of a communicative team. With its support-oriented skill set, Io can share its healing and buffs through Tether and Overcharge, harass enemy heroes out of the lane with Spirits, and materialize itself and an ally anywhere on the map with Relocate.
Gank enemy heroes, push undefended lanes, save teammates from deep within enemy territory—the possibilities are endless, and Io features one of the highest skill ceilings in the game.
Io's facing direction is marked by an arc-like effect.
Bio
[
]
Abilities
[
]
Talents
[
]
Recent Changes
[
]
Recommended Items
[
]
Starting items:
Early game:
Mid game:
Late game:
Situational items:
Gameplay
[
]
| | |
| --- | --- |
| Roles: | Support Escape Nuker |
| Complexity: | ★★★ |
| Playstyle: | The phenomenon that is Io manifests on the physical plane as a wisp of light, its purpose beyond mortal understanding. It flits to and fro the battlefield, searching for an ally to Tether to. Those blessed with Io's bond feel their feet lighten as the Wisp channels its own regenerative powers into their body. Should its host falter, Io begins to Overcharge, augmenting that ally's speed while strengthening his resolve. As a force unbound by the laws of corporeal space, Io is able to temporarily Relocate itself and an ally to any point in the world, often saving a companion from certain death. |
Audio
[
]
History
[
]
Equipment
[
]
Trivia
[
]
Gallery
[
]