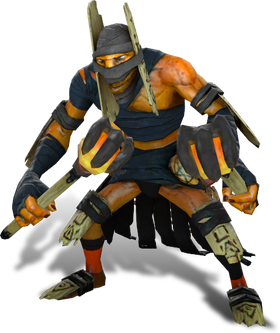 Intelligence

is one of the three primary attributes that grants mana and mana regeneration to every hero. Intelligence heroes also gain attack damage per point of intelligence.
Bonuses
[
]
Every point in

intelligence increases:
Maximum mana by 12.
Mana regeneration by 0.05.
For intelligence heroes, every point in intelligence also increases main attack damage by 1.
The mana bonus is only applied to the maximum mana pool. The hero's current mana is not increased, but keeps the current mana percentage. To gain 1 mana regeneration, 20 intelligence points are required.
Intelligence Heroes
[
]
Intelligence heroes tend to have a greater number of active abilities compared to other heroes; all intelligence heroes have at least three active abilities, with a large number of them having all four of their abilities being actives, and some even having 5 or more. Their larger mana pools and higher mana regeneration rates go a long way to help them use these abilities frequently. As a whole, intelligence heroes have by far the greatest number of disabling capabilities, making them essential in most lineups.
The items they build also tend to be highly caster based, since those items primarily provide intelligence. With a few exceptions, most intelligence heroes are ranged. Most intelligence heroes rely on their spells for damage, but in most cases, these have static damage values only increased by spell damage amplification or damage manipulation. They do not scale well into the late game, so that most intelligence heroes peak during the early to mid game, where their spells deal the most damage in relation to enemy health pools and resistance, and then start to fall off in the late game. Because of this, they often fit into support and ganker roles. There are exceptions to this though, some intelligence heroes have scaling abilities which make them excellent in the late game.
There are 43 intelligence heroes in Dota 2.
Below is a table of all heroes with intelligence as their primary attribute. The growth columns indicate by how much the base values increases for each level of the hero.
Intelligence Granting Abilities
[
]
Intelligence Increasing Sources
1 Requires talent.
2a Requires Aghanim's Scepter.
2b Requires Aghanim's Shard.
Intelligence Granting Talents
[
]
The following heroes have a
talent that grants them bonus

intelligence.
Bonus
Level 10
Level 15
Level 20
Level 25
Left
Right
Left
Right
Left
Right
Left
Right
Intelligence

+75
Intelligence Granting Items
[
]
These items grant heroes a passive intelligence bonus by having them merely equipped.
Bonus Intelligence
Recent Changes
[
]
See Also
[
]